Open way to a better tomorrow
Dedicated To Supporting You Through  Your Feelings of Grief & Loss
Welcome to Jena therapies
Hi, my name is Marlene. I am a Holistic Bereavement Counsellor / Psychotherapist, I am dedicated to supporting you to work through your grief in a safe and confidential space. I will help you to pave your path to a better tomorrow. During the time that we meet you will be heard, supported and understood. 

Learn to Cope again with Everyday Life
Your Safe & Confidential Space to talk
Your space to share Your Feelings without judgement
Jena Therapies Is Here To Support You Step By Step From Loss To Recovery.
You may feel
Fear Denial Anger Guilt Emptiness Panic Shock Confusion Depression Numb
We All Experience Grief Differently.
Holistic Bereavement Counsellor / psychotherapist
Hello, my name is Marlene Jenas, I am a
fully qualified
Holistic
Bereavement Counsellor / Psychotherapist 
(MBACP),
I specialise in Bereavement Counselling.
I have been
working successfully with bereaved adults
for the past 6 years. I am also a Mental Health First Aider (MHFA) and have worked with adults abused in childhood. Additionally, I have experience with group facilitation, Play therapy,
Reiki
and
Sound therapy
.
I am personable and understanding, with strong active listening skills which is key in my working relationship with my clients. My experience partnered with my empathetic, caring, genuine and patient nature offers unconditional support without judgement. 
My holistic and therapeutic approach highlights the fact that my clients have the power within themselves to heal and move forward positively in life.
QUALIFIED & EXPERIENCED, Holistic COUNSELLOR / PSYCHOTHERAPIST
I specialise in bereavement counselling and I also support those suffering with difficulties from depression, sexual abuse, anxiety, low self-esteem. I am also a group facilitator so can work with groups or individuals. I am a member of the British Association for Counsellors (BACP) and I am here to help.

Feel safe to Grieve in your way
When someone special to you has died, your emotions may become so overwhelming that you feel lost. Together we will help you find your way.
Safe & Confidential
All sessions take place via phone or online. (Online sessions are secure & confidential)

I will be working with you to promote healing relaxation for your mind, body and spirit. This holistic therapy will support your wellness on the path to better health.
Everything in our world vibrates through the energy of sound waves, some are more subtle than others. Singing bowls create a state of deep relaxation with their sounds. They are a powerful form of therapy to destress and relax.
Step by Step to a better Tomorrow
Taking your grieving process at your pace. Rebuilding an integrated foundation for a happier future without forgetting you loved one.
I sat with my anger long enough, until she told me her real name was grief...
About Bereavement Counselling
Bereavement counselling is a specialised type of counselling that involves supporting individuals who have experienced the loss of a loved one. I sit with you whilst you explore how your loss is impacting your every day. 
You may not associate the anger, loss of appetite or lack of sleep with grief. The varied emotions you may be feeling are a natural part of your grieving process.
 The first step towards healing your hurt, pain and overwhelming emotions will usually be decided by you. If you are wanting to feel better, talking to someone who will give you their undivided attention for fifty minutes, will be time well spent.
Together we can make your world seem right again.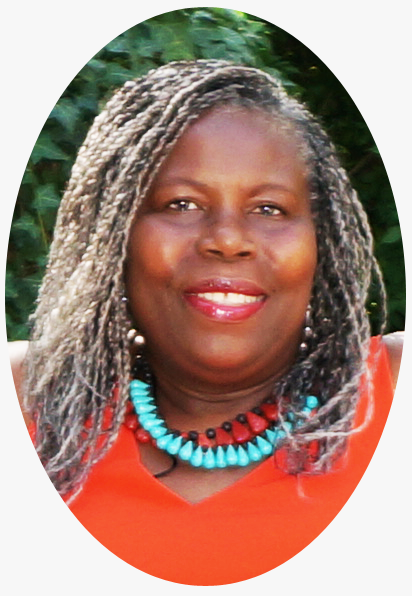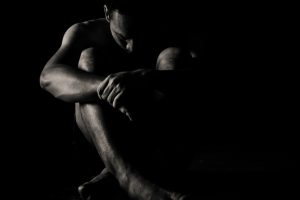 The Emotions Of Bereavement Death is another step towards home – Ram Dass When we lose someone we love, our...
Read More
you don't have to go through this alone
I am here to give you the support that you may need to start to feel more like yourself again.
All communications begin with an initial assessment where I get to know a bit more about you so can create your path to a better tomorrow.
In-Person Counselling
Sessions
Unfortunately, Face-to-face sessions are unavailable until further notice.
Please book a remote session. These take place by phone or online and have many of the same benefits of face-to-face sessions.
Remote Counselling
Sessions
Free 15 Minute Introduction (One off)
40 Minute Assessment (One off)
50 Minute Session (Weekly)
Confidential Secure Sessions

Convenient & Easy to access

All Sessions are Remote 
Sessions Take Place Online or by Phone
Great for Individuals
Bulk Booking Discounts
SESSIONS For 1 PErson
Sessions from £75
Group Counselling Sessions
Free 15 Minute Introduction (One off)
40 Minute Assessment (One off)
From 60 Minutes (Weekly / Bi-Weekly)
Confidential Secure Sessions
 Convenient & Easy to access
All Sessions are Remote 
Sessions Take Place Online or by Phone
Great for Couples, Families and Groups
Bulk Booking Discount
SESSIONs from 2+ people
Sessions from £100
Frequently asked questions
I have answered a few of the most common questions that tend to come up with clients. In trying to answer some of the most common questions that I am asked. It is not my intention to over simplify or offend anyone who is grieving for a loved one.
You may have a thousand questions in your mind which centre around the question "Why".
It may seem that you are walking around as if in a dream, it may seem unreal like you want to wake up. So that life can be normal again where your loved one is present.
Unfortunately we can not go back and may not feel like moving forward. But it is important to try and move forward in the best way possible
Do not allow anyone to invalidate or rush your time of grieving.
Do not allow anyone to tell you its time to get over it and move on with your life. We all mourn differently.
If you don't find an answer to your own questions on the FAQ page and would like to discuss your thoughts. Then I would like to invite you to book a free 15 minute trial counselling session. 
Just press one of the 'Book a Session' buttons around the website or go the the 'Contact Me' page. 
"Marlene never missed a session and could be completely relied on. We also seemed to get on very well which is vital in this one to one work."
"I worked with Marlene for almost a year. I can now cope with life again, I felt we had probably gone as far as we could, but I will really miss her humour and completely non-judgemental approach."
"I cannot thank you enough for all the help you have given me over the loss of my sibling. Marlene your help has given me the strength to go forward, I continue to learn with what you have shown me. With thanks."
Get in Touch And Book a Session
Take the First
Step Today
Take a weight off your shoulders, get in touch and schedule your first session today.
If you would just like to learn more about counselling or any other information, the best way to get in touch is to write to me using the form or contact me via WhatApp.